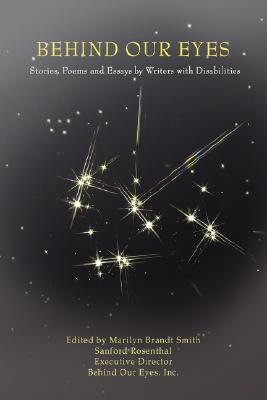 Behind Our Eyes (Paperback)
Stories, Poems and Essays by Writers with Disabilities
iUniverse, 9780595464937, 220pp.
Publication Date: December 4, 2007
Other Editions of This Title:
Hardcover (12/4/2007)
* Individual store prices may vary.
Description
"I'm always impressed by pioneering efforts. This anthology represents a noteworthy beginning for this group of writers. From the triumphs over adversity dramatized in the first section, to the heartwarming and heartbreaking stories and poems of the final grouping, they show us sensitivity and inspire strength. They show us disability as it is lived honestly. Fables, fantasies, and tips about writing add something new, making this publication a unique contribution to disability literature."-Erik Weihenmayer, author of Touch the Top of the World and The Adversity Advantage
Disabled people, in most ways, are just like everyone else. So it should come as no surprise that the stories, essays, and poems in Behind Our Eyes deal with situations and emotions that confront all of us: family and marriage, love and heartbreak, discord, appreciation of nature, and the desire to engage in the world more fully.
In this uplifting collection, we read about the dedication of a guide dog who protects a blind woman and her young children from a burglar until police arrive; the inner struggle for a stroke victim whose world is rearranged overnight; the challenges faced by disabled children, spouses, and seniors when their families see their limitations instead of their abilities; the difficulty faced by a blind man coping with a team of insensitive doctors and nurses who seem to keep forgetting he can't see; and much more.
A real and candid portrait of life with disability as well as an entertaining foray into the minds and hearts of a beautifully diverse group of people, Behind Our Eyes urges and inspires us to meet even our loftiest goals, embrace our individual vulnerabilities, and let our own imaginations soar.