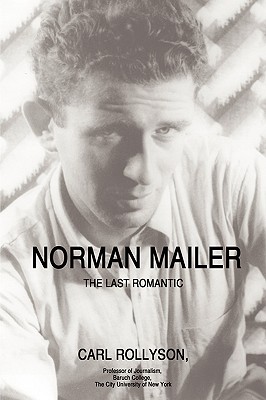 Norman Mailer (Paperback)
The Last Romantic
iUniverse, 9780595504480, 424pp.
Publication Date: October 28, 2008
* Individual store prices may vary.
Description
Carl Rollyson was Norman Mailer's first literary biographer to draw on unpublished letters and manuscripts as well as on interviews with the writer's friends and foes. Rollyson provides a full account of Mailer's college years, especially his fear of being drafted. Here are the sources of Mailer's mental crisis in the 1950s that led to the stabbing of his second wife, Adele. The Lives of Norman Mailer gets at the sources of Mailer's obsession with violence while also portraying a major literary figure in the making, from his fabulous debut war novel, The Naked and the Dead to his final bid for literary fame, The Castle in the Forest, a brooding foray into 20th century evil via an account of Adolf Hitler's early life. A final chapter rounds out a penetrating account of Mailer's final two decades of productivity which yielded books as various as a controversial biography of Picasso and a philosophical dialogue on the nature of God.
or
Not Currently Available for Direct Purchase