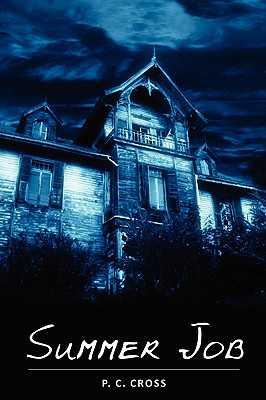 Summer Job (Paperback)
A Virgil and Cy Mystery
iUniverse, 9780595509218, 260pp.
Publication Date: September 10, 2008
* Individual store prices may vary.
Description
Virgil, a fifteen year old loner, fears he will become a psychopath if he relinquishes control of his mind to his cantankerous, troublesome, and vexatious other-self. Although he has coped to a better extent since his junior high days, his other-self remains a relentless voice in his head-threatening to takeover his mind-perhaps to the point of him ending up in prison some day. Just when it seems there is no escape from solitary confinement with his other-self, Virgil seizes the opportunity to go off on a farm job over summer vacation. During those eight weeks he is forced into friendships in the course of solving two mysteries-the first, with the recluse gun toting hermit brother of Virgil's employer, to uncover three murders precipitating a suicide-the second, with a feisty teenage girl who brooks no nonsense-showing she is equally adept with butcher knife or shotgun, in the overriding mysterious disappearance of Virgil's co-worker, but are powerless to see justice done. By summer's end, Virgil has learned how to hold sway over his other-self while taking advantage of the second-think ability it was put there for to begin with; and also-that having meaningful relationships with others beats being a loner.