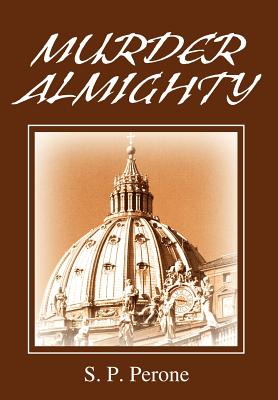 Murder Almighty (Hardcover)
iUniverse, 9780595673971, 328pp.
Publication Date: September 26, 2005
Other Editions of This Title:
Paperback (9/26/2005)
* Individual store prices may vary.
Description
A vibrant pope dies unexpectedly Immediately, centuries-old sacred rituals unfold in Rome to memorialize and replace the Supreme Pontiff. Princes of the Church-cardinals in their crimson robes-converge on the Vatican from around the world.
But this papal election will be like none before.
Zealous lay advocates, distraught with the tragic downward spiral of the Church, are dedicated to radical change. As high-ranking cardinals clash in Rome over ideology and personalities, a deadly conspiracy unfolds inside and outside the election Conclave.
When a group of American reporters in the Vatican finds evidence of a conspiracy to fix the papal election, they become targets for the same ruthless assassins systematically removing all obstacles to their chosen papal successor.
But who is this chosen Heir to St. Peter? Is he complicit in this conspiracy? And who are the powerful lay advocates responsible? Is their motivation ideological.or more sinister?
The reporters soon discover much more than they bargained for. High-ranking clergy have their own dangerous secrets. And supernatural forces appear to be at work.
Filled with bold religious personalities, Murder Almighty delivers thought-provoking confrontations, colorful Italian settings, a perilous journey filled with behind-the-scenes insight to an age-old secret process.and a startling climax.