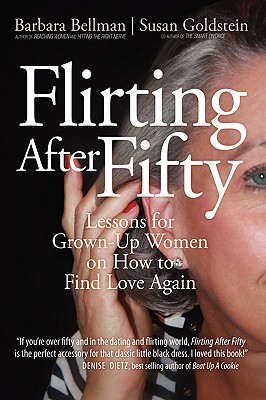 Flirting After Fifty
Lessons for Grown-Up Women on How to Find Love Again
Hardcover

* Individual store prices may vary.
Other Editions of This Title:
Paperback (9/25/2008)
Description
Why do some women always have a man in their lives, and others never do? We owe a debt of gratitude to those women who are successful in dating, in flirting, in meeting great guys. They have shown us the way. The older we get, the more set we are that things should be done a certain way. We like things the way we like things safe, expected, comfortable. So what happens when we need to shake up the status quo and grow? Meeting new people gets harder as we age. But it doesn't have to be a barrier to happiness. We just have to navigate around the obstacles to find our way. Flirting is an opening, a signal, an overture. It says, "I'm interested in you." It's not a commitment. It's not forever after. It's a peek and a wink. It's the opening credits and if you and he like what unfolds, you may stick around and watch the whole story. What happens next is up to you. Why not go for it? You've got nothing to lose but your heart.
iUniverse, 9780595719129, 124pp.
Publication Date: September 25, 2008