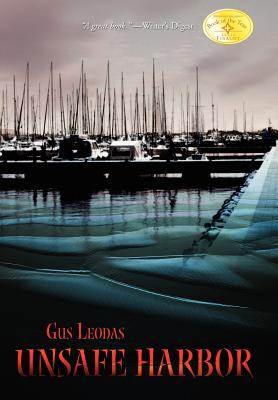 Unsafe Harbor (Hardcover)
iUniverse, 9780595784400, 312pp.
Publication Date: March 21, 2005
Other Editions of This Title:
Paperback (8/17/2012)
Paperback (3/21/2005)
* Individual store prices may vary.
Description
At an exclusive Long Island yacht club, a police lieutenant and his investigator are trapped in a web of disappearances and deaths that link club members to Washington, the Coast Guard, and the underworld. An excerpt from "Unsafe Harbor"-- "Cautious, he headed for shore and shallow water dragging the line. The magnet and object moved without encountering rock. Having no desire to share his treasure, Luke searched the shore, the bluffs and tree line to assure no one watched. This will be a secret for now. Seeing no one, he smiled from greed and scolded himself. At 6-feet depth, he saw the magnet attached to a long, dark object. What was it? The object did not look like a treasure chest. Images distorted underwater. Was it British cannon from the Revolutionary War? A British base was in Huntington Harbor. The cannon had to be valuable to a collector. History made it treasure. Wild with curiosity, Luke stared at the catch seeking identification as it moved towards shallow water until the depth was 3-feet. Then Luke's eyes widened and his breath stuck. The magnet attached to a chain wrapped around a man with his hands tied behind his back.