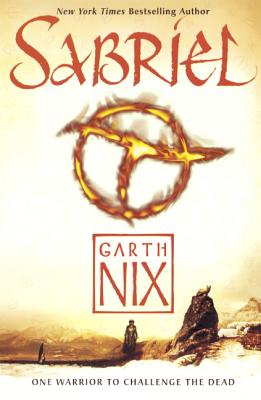 Sabriel (Abhorsen Trilogy) (Prebound)
Turtleback Books, 9780606354998, 352pp.
Publication Date: June 3, 2014
Other Editions of This Title:
Paperback (8/11/1997)
Paperback (6/3/2014)
Prebound (9/1/1997)
Audio Cassette (4/23/2002)
Hardcover (9/27/1996)
Paperback (9/1/2004)
(10/14/2008)
Paperback (4/22/2008)
Prebound (9/1/1997)
* Individual store prices may vary.
Description
Game of Thrones fans will love the New York Times bestselling Abhorsen series. Sabriel, the first installment in the trilogy, launched critically acclaimed author Garth Nix onto the fantasy scene as a rising star.
Since childhood, Sabriel has lived outside the walls of the Old Kingdom, away from the power of Free Magic, and away from the Dead who refuse to stay dead. But now her father, the Abhorson, is missing, and Sabriel must cross into that world to find him. With Mogget, whose feline form hides a powerful, perhaps malevolent spirit, and Touchstone, a young Charter Mage, Sabriel travels deep into the Old Kingdom. There she confronts an evil that threatens much more than her life and comes face-to-face with her own hidden destiny. . . .