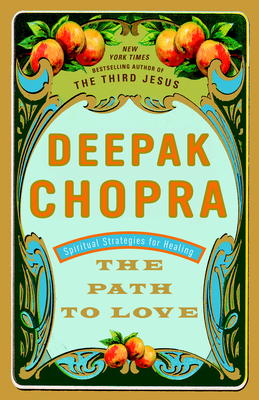 The Path to Love (Paperback)
Spiritual Strategies for Healing
Harmony, 9780609801352, 352pp.
Publication Date: January 12, 1998
Description
Join Deepak Chopra on a wondrous journey. . . " The Path to Love." Philosophical, inspiring, and ultimately very practical, The Path to Love is a book that can change lives as it invites the spirit to work its wonders on the most complex and richly rewarding terrain of all: the human heart.
About the Author
Deepak Chopra, a member of Oprah's SuperSoul 100, and educational director of The Chopra Center For Well Being in La Jolla, California, is a pioneer in helping individuals maximize their ability to achieve success and fulfillment through mind body techniques. A best-selling author of both nonfiction and fiction and a leading, internationally recognized motivational speaker, Dr. Chopra is expanding the concept of good health and self-knowledge through a blending of Western medicine with the ancient techniques of Ayurvedic health care. The basic tenet of Ayurveda is that one's physical health is the balanced integration of body, mind, and spirit.
Advertisement