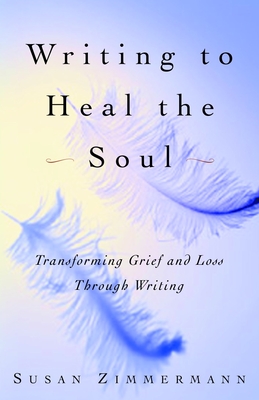 Writing to Heal the Soul: Transforming Grief and Loss Through Writing (Paperback)
Transforming Grief and Loss Through Writing
Harmony, 9780609808290, 192pp.
Publication Date: February 12, 2002
Description
Susan Zimmermann experienced a devastating loss when her first child, Katherine, developed a neurological disorder that left her unable to walk or talk. Faced with her daughter's disability, Susan struggled with fear, denial, guilt, bitterness, and despair. She began to heal only through writing. Working through conflicting emotions with paper and pen enabled her to transform her sadness into acceptance and even joy. Writing to Heal the Soul is Susan's gift to others--everyone, not just writers--who are suffering any kind of grief or loss, whether the injury, disability, or death of a loved one, the loss of a job, or the end of a relationship. Lyrically illustrated with true stories from the author and others, the book offers simple yet inspiring writing exercises to help you resolve your pain as you transform your grief into words of hope and healing.
About the Author
Susan Zimmermann is the author of the memoir Grief Dancers, a finalist for the Colorado Book Award, and coauthor of Mosaic of Thought, a book on reading comprehension. She speaks throughout the United States on the healing power of writing and ways to deepen reading and writing experiences for adults and children. Susan lives in the foothills west of Denver with her husband and four children.
Praise For Writing to Heal the Soul: Transforming Grief and Loss Through Writing…
"Susan Zimmermann writes with the authenticity of someone who has experienced the dark night of the soul, and the wisdom of someone who has found her way back. Her book is that rare thing, a beautifully written guidebook, both useful and lyrical, pragmatic and poetic. It offers readers a chance to lose themselves in the work of a gifted writer while finding themselves through the gift of writing itself." —Martha Beck, author of Expecting Adam and Finding Your Own North Star

"Writing to Heal the Soul is an intelligent, beautifully written, and moving book, a guide for anyone who has experienced loss, failure, or tragedy. Zimmermann leads us on a journey that is deeply fulfilling and full of joy."—James W. Pennebaker, Ph.D., author of Opening Up: The Healing Power of Expressing Emotions

"Zimmermann weaves together moving stories, practical writing exercises, and wisdom into a seamless guide to thriving in the face of crisis. She teaches us how to use writing as a healing balm."—Dan Shapiro, Ph.D., author of Mom's Marijuana
Advertisement