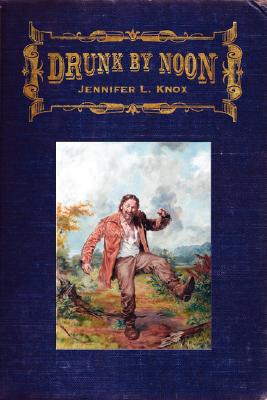 Drunk by Noon (Paperback)
Bloof Books, 9780615163550, 80pp.
Publication Date: October 4, 2007
* Individual store prices may vary.
Description
Did somebody say Jen Knox's poems "read like Richard Pryor with an MFA"? Yes, somebody did. (It was John Findura in Verse Magazine.) She's also been compared to comedian Sarah Silverman, artist Jeff Koons, a 10-year-old who can't keep her mouth shut, and cartoonist R. Crumb. None of these equations is quite right, however. Jennifer L. Knox's work is unmistakably her own: darkly hilarious, surprisingly empathetic, utterly original. DRUNK BY NOON is the eagerly awaited sequel to Knox's first book, A GRINGO LIKE ME, which is also available from Bloof in a new edition. Jennifer L. Knox is a three-time contributor to the Best American Poetry Series and her poems have also appeared in Great American Prose Poems and Great American Erotic Poems. For more information, see www.jenniferlknox.com.