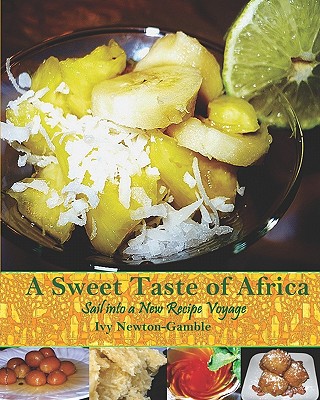 A Sweet Taste of Africa (Paperback)
Sail Into a New Recipe Journey
AG Publishers, 9780615224688, 144pp.
Publication Date: November 4, 2008
* Individual store prices may vary.
Description
The good news is you can find all the ingredients for the recipes in A Sweet Taste of Africa at your local grocery store. Sugar translates into "sweet" on the tongue of almost every human being. Whether sugar is in the form of honey, sugar cane, beets or refined sugar it is a universal and versatile ingredient. The cakes, pies, cookies, brittles, fritters, fruit salads, beverages and preserves in this book will surely satisfy anyone's sweet tooth. A Sweet Taste of Africa takes you on a culinary voyage though the sweet culinary explorations of the entire continent of Africa. You will find that "sweet is sweet" no matter what continent you happen to live on. The thought of Africa's sweet culinary inclinations may raise your eyebrows at first but as you read and prepare the recipes, the tastes are familiar and delicious. Also, learn simple African words with ten African Languages 101 tutorials.
About the Author
Ivy Newton-Gamble is a graduate of Florida A & M University earning a B.A. in Sociology. She is also an avid reader and traveler fascinated by people and African cultural traditions. She currently lives in Florida tending to her garden of organically grown fruits and vegetables and is a proud member of Zeta Phi Beta Sorority Inc.