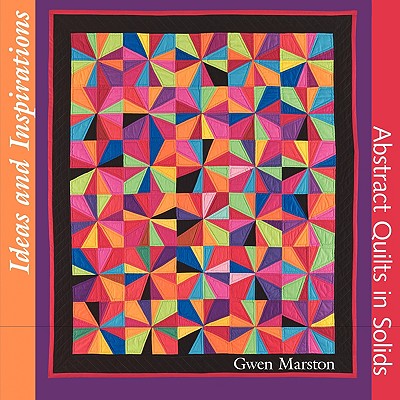 Ideas and Inspirations (Paperback)
Abstract Quilts in Solids
Moca Press Gregory Case, 9780615245812, 68pp.
Publication Date: August 23, 2008
* Individual store prices may vary.
Description
This is a book for grownup quilters. It's a book for the many accomplished quilters who are not looking for yet another project book with pages of detailed elementary instructions on how to make someone else's quilt. Rather, it's intended for quilters who are seeking ideas and inspiration for their own work. In my quilt related travels, I've had the pleasure of meeting many such veteran quilters. This book was also developed to help celebrate the 25th anniversary of my Beaver Island Quilt Retreats (BIQR). Quilters who come to these retreats come with the expectation that they will be provided with an abundance of ideas which will help them design their own original work. The new works in this book were made specifically to provide ideas and inspiration to support the 2008 BIQR theme of making abstract quilts in solids.