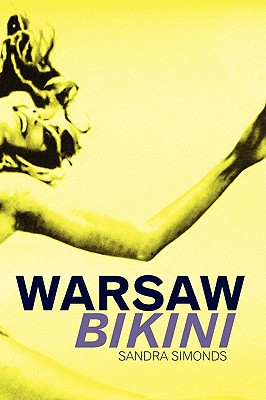 Warsaw Bikini
Paperback

* Individual store prices may vary.
Description
"In Sandra Simonds' poetry, a terrific, nihilistic dislike of herself and others (her heroine 'dires' men) vies with an extreme will to prevail in full color. The tension is sustained by an imagination of remarkable fertility and a rich and crowded verbal palette. Simonds writes to sting. She's like a Plath whose capacity for erotic altruism has thoroughly imploded, producing a crisis that only a brilliant talent could turn into a field of triumphantly exhibited power. Simonds has such a talent." --Cal Bedient.
Bloof Books, 9780615256238, 80pp.
Publication Date: October 30, 2008