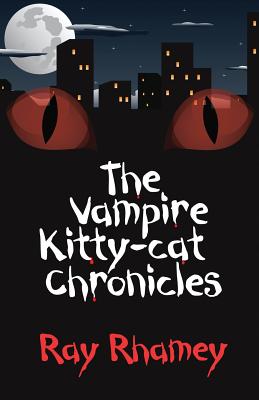 The Vampire Kitty-Cat Chronicles (Paperback)
Platypus, 9780615261881, 290pp.
Publication Date: February 1, 2010
* Individual store prices may vary.
Description
Best-selling author Tess Gerritsen says, "What a pleasure Quirky and laugh-out-loud fun. Ray Rhamey takes the vampire novel where it's never been before, into the realm of sheer hilarity."
This tongue-in-cheek satire skewers amoral lawyers and businessmen, preachers who are religious in name only, self-serving media types, and the vampire genre itself--you've never inhabited a vampire world like this one.
The Vampire Kitty-cat Chronicles turns vampire mythology on its head in a fast-paced adventure when Patch, a calico tomcat, is turned into breakfast--and a vampire kitty-cat--by a starving vampire. Narrated by Patch in a deliciously snarky cat take on the world, he struggles to find a new life, as it were.
In the process, he's tried for murder, just about shotgunned into undead pieces, comes inches from having his tail cut off, seconds from being fried by the sun, and kidnapped twice. Oh, yeah, and turned into a (shudder) politician campaigning for vampire rights.
On the other paw, he does hook up with a sweet Siamese, and it looks like he's on the way to winning that election . . .
or
Not Currently Available for Direct Purchase