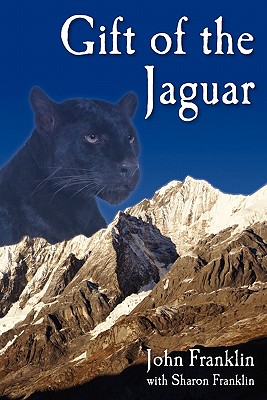 Gift of the Jaguar (Paperback)
Flyfranklin LLC, 9780615270470, 228pp.
Publication Date: September 10, 2009
Description
In Gift of the Jaguar, the ancient wisdom traditions of Peru are interwoven into a spiritual parable about the path to joy. Guilt-ridden over his sister's death, Juan encounters a black jaguar and is confronted with his own fear of dying but with a strange twist. He can see through the jaguar's eyes. Desperate for help, he reaches out to his friend Rosa, and her grandfather, the shaman Don Francisco, and enters into a world where the jaguar becomes a teacher of life and death. Sent on a journey of initiation to a sacred mountain, Juan uncovers the truth about his sister and discovers a secret that will change his life. In this beautifully crafted story, the reader travels on a surprising journey of self-discovery.
About the Author
Inspired by a dream to "take a thousand of their closest friends to Peru, fifteen at a time," Doctors John and Sharon Franklin have introduced numerous western-trained health care professionals and others to the healing traditions of Peru. Successful veterinarians, the Franklins have traveled from the Andes Mountains to the Amazon Rainforest for well over a decade. Transformational ceremonies at Machu Picchu and other sacred sites and a wisdom tradition about an ethical relationship with nature inspired them to write Gift of the Jaguar. When not in Peru, John now writes and shares his gift of touch with people through Zero Balancing and Feldenkrais. Sharon shows others how to create vibrant health and financial abundance with XanGo, and is a Gold-Seal Certified Flight Instructor. Avid hikers and runners, the Franklins enjoy life in the Blue Ridge Mountains of Virginia with two cats. See DoctorsJohnandSharon.com for more about Gift of the Jaguar, trips to Peru, and XanGo.
Advertisement