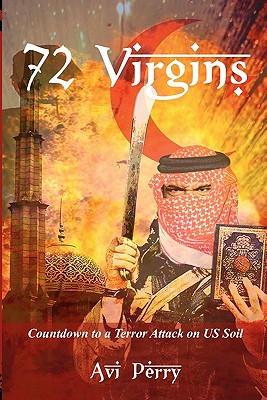 72 Virgins
Paperback

* Individual store prices may vary.
Description
A suspense-thriller about a nightmare scenario-a countdown to a Mumbai-style attack on U.S. soil, where the FBI, the Israeli Mossad, the US-based Iranian clandestine terror network, and the Islamic Jihad fraternity, all engaged in a timeless conflict, which plays out to a crescendo that comes to a head before the dramatic conclusion. The story offers an ample dose of realism, a cast of intense characters who engage in love, lust, and violence. It portrays the Jihad culture with its rationale and the volcano that breeds an irrational obsession with death. Moreover, it builds on the Jihadists' motivation for targeting so many innocents and exploiting the victims' massacre as a stepping-stone to their dream of eternal paradise next to Allah's throne. The real question is not whether Jihad terrorists' plots will ever cease to emerge-there is no chance of that. The question the book seeks to answer is, will the next one be stopped before it's too late?
Gradient Publishing, 9780615280516, 392pp.
Publication Date: August 14, 2009
About the Author
Dr. Avi Perry grew up among many of the character types depicted in the story, then served in the armed forces and gained valuable and relevant experience in military intelligence, one that breathes authenticity into the setting. He was a professor at Northwestern University, a Bell Laboratories distinguished member and manager, and a Vice President at a High-Tech company. He is the author of Fundamentals of Voice Quality Engineering in Wireless Networks, published in 2007 by Cambridge University Press. Visit the author's web site at www.aviperry.org .