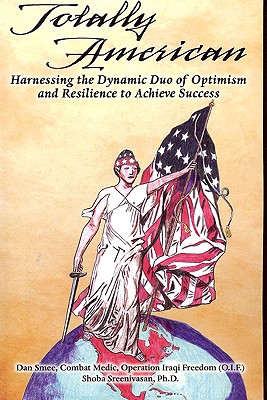 Totally American
Harnessing the Dynamic Duo of Optimism and Resilience to Achieve Success
Paperback

* Individual store prices may vary.
Description
Can the ordinary American achieve success and fulfillment? The answer is yes. How do we know this? Americans are optimists. Americans are doers. Americans don't give up at the first sign of failure. The stories we love most are those of underdogs who persevere and overcome against all odds. Why is that? We believe in resilience. This book presents a unique approach to success—a practical ""can-do"" model drawn from army field manuals and woven into a tapestry of ideas from philosophy, psychology, theology, and literature. The military operates on principles and approaches driven to accomplish the mission—not to give up. Success involves taking chances, saying ""yes"" to opportunity. You really can be anything you want to be. Anything you dream. Anytime. Only in America. That's what our flag represents.
Holy Moly Press LLC, 9780615286983, 148pp.
Publication Date: November 1, 2009
About the Author
Dan Smee is a returning Iraq War veteran who served as a combat medic with the U.S. Army and is proud to have served his country. He was originally discharged from the Army in 1987, but joined the Amy National Guard after 9/11. His resilience and optimism were inspired by his front-line war experiences. Shoba Sreenivasan is a forensic psychologist with a Ph.D. in clinical psychology and postdoctoral training in forensics. In addition to a forensic practice and an academic position, she works at the Veterans Administration. She remains inspired by veterans--their valor, their pride, their optimism, and their loud proclamations in support of our country.
or
Not Currently Available for Direct Purchase