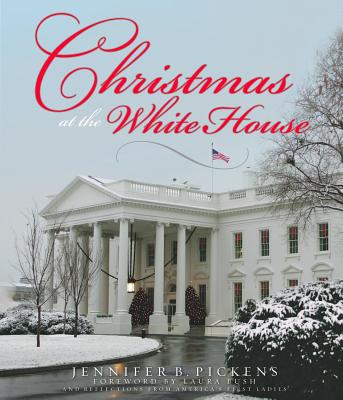 Christmas at the White House - And Reflections from America's First Ladies (Hardcover)
Fife & Drum Press, 9780615287645, 408pp.
Publication Date: October 1, 2009
* Individual store prices may vary.
Description
Christmas at the White House beautifully documents the lavish public and private Christmas decorations, celebrations, themes, and traditions spanning half of a century inside the world's most famous address: 1600 Pennsylvania Avenue. With a foreword written by former First Lady Laura Bush, this singular book has earned the devotion of six of the most recent United States First Ladies, all of whom penned introductions to their sections. In the book, you can read what Betty Ford, Rosalynn Carter, Nancy Reagan, Barbara Bush, Hillary Clinton, and Laura Bush have to say about how they celebrated Christmas inside America's most special home. Illustrated with more than five hundred exquisite photographs, most of which have never been viewed by the public before, the 408-page book is the first documented and published history of fifty years and nine different administrations beginning in the early 1960s with First Lady Jacqueline Kennedy, who initiated formal Christmas themes at the White House.
About the Author
Jennifer Boswell Pickens is a White House social expert, speaker, and event planner. She has personally interviewed dozens of White House insiders, including First Families, social secretaries, chiefs of staff, presidential aides, and White House Executive Residence staff. Her first book, holiday top-seller Christmas at the White House, was the first to fully and accurately document the lavish public and private Christmas decorations, celebrations, themes, traditions, and memories of more than 50 years of First Families. And, like its predecessor, Pets at the White House includes intimate contributions from living former First Families. An accomplished historian, Pickens has served on the Texas Historical Records Advisory Board, Friends of the SMU Library, and on other civic and prominent boards.
or
Not Currently Available for Direct Purchase