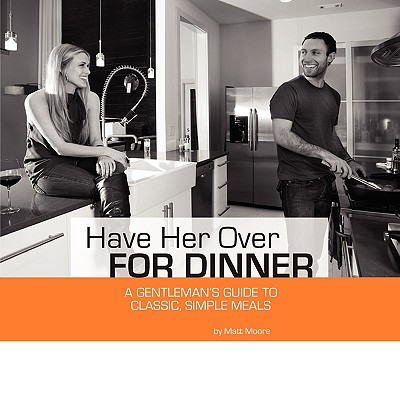 Have Her Over for Dinner
Paperback

* Individual store prices may vary.
Description
Let's face it, today we are inundated with articles about cooking, food, and wine in almost every part of our lives. From The Wall Street Journal to Playboy Magazine, you'd be hard pressed not to find a commentary related to the subject of food. At a time when I'm trying to figure out my best financial opportunities or determine which girl of the SEC is the best looking, why am I being told how to cook something? The simple answer is women. Don't get me wrong, a quick glance at any men's magazine will always yield the same redundant taglines; "Lose your Gut," "1001 Financial Solutions," or "Score your Dream Job" on the cover. However, by now the majority of writers have exhausted the subjects of health, wealth, and power as a means to attract women, and they realize that cooking is just another avenue that they can use to appeal to the wants and needs of their readers. Don't trust me? Take a stroll through the magazine aisle at your local grocery store, and you might find that even Field and Stream has gone haute-cuisine on your latest hunt. Confused by the last sentence? Good, this book is for you.
Matt Moore, 9780615318790, 86pp.
Publication Date: March 15, 2010