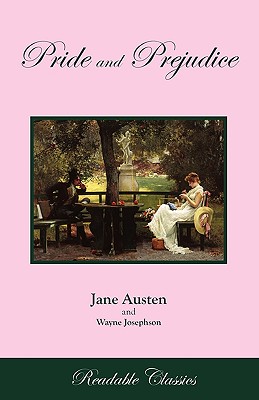 Pride and Prejudice (Readable Classics) (Paperback)
Readable Classics, 9780615373317, 320pp.
Publication Date: May 19, 2010
* Individual store prices may vary.
Description
Readable Classics gently edits great works of literature, retaining the original voices of the authors, making them more enjoyable and less frustrating for modern readers. Jane Austen's 1813 masterpiece humorously relates the complex mating rituals of Regency England society, as Mrs. Bennet hopes to find rich husbands for her five daughters, who will become destitute if they do not marry well. Mr. Bingley, a gentleman of good fortune, is easily charmed by Jane. But his friend Mr. Darcy's excessive pride offends Elizabeth, who quickly becomes prejudiced against him. This delightful romp is full of romantic misunderstandings, rejected proposals, disastrous elopements, and happy endings for those who deserve them.