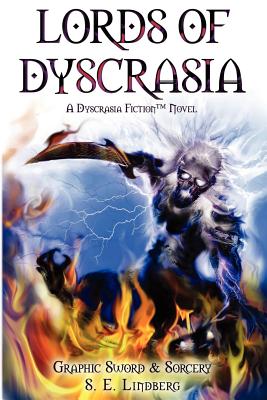 Lords of Dyscrasia (Paperback)
Ignis Publishing, 9780615392868, 270pp.
Publication Date: July 7, 2011
* Individual store prices may vary.
Description
A blood disease plagues the insectan elders of the Underworld. Desperate to save them from extinction, the golem Doctor Grave infuses the soul of his dying Queen into the blood of a human artisan, Lord Ante Lysis. Her soul passes through Ante's blood into his offspring, thus the Lysis bloodline carries the diseased Queen's soul until the Doctor can execute a grand necromantic rite to resurrect her. Endenken Lysis of Gravenstyne, last lord of his Clan, journeys to the Underworld Forge to extinguish the elder plague consuming his soul. Accompanied by the ghosts of the family whom he failed and the brothers whom he murdered, Endenken must battle his past and the Doctor's minions to end the plague, quench the Queen's soul.