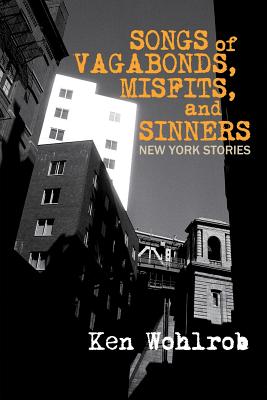 Songs of Vagabonds, Misfits, and Sinners (Paperback)
Bully Press, 9780615402666, 148pp.
Publication Date: October 7, 2010
Description
From the author of THE LOVE BOOK, a collection of gritty tales set in New York City, a town full of characters who are as out of place in their own skins as they are in the ever-evolving neighborhoods they call home. - In an old Italian neighborhood that is not so Italian anymore, two locals who spent their entire lives there suddenly feel out of place. - For Ramon, a janitor from South Williamsburg, art is life. He talks to paintings. Sometimes they talk back to him. Now, he thinks he has just created a masterpiece. - If Pat can scrape together ten grand, he can buy his wife two more months of medical treatment. He has a scheme, but everything has a cost. - In Washington Heights, the highest point in Manhattan, life is going downhill for Liz and her daughter Haley, who are barely making ends meet, thanks to Mom's new occupation downtown. - Albert Claimus wakes up from a booze-fueled sleep in his Hell's Kitchen apartment to find out that he's being watched. But by whom?
Advertisement