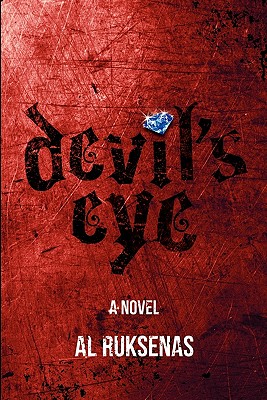 Devil's Eye
Paperback

* Individual store prices may vary.
Description
An evil cult, spawned long ago in the desert wilderness of Egypt, has realized its goal. The people of the United States have been gifted with the presence of the Devil's Eye. It pulsated an ancient curse. An infiltrator has risen to the highest levels of society to bring about the collapse of the American way of life. Colonel Christopher Caine is a commando in the ultra-secret Omega Group, tasked to prevent the theft of nuclear weapons and ferret out world terrorists. Dr. Laura Mitchell, a brilliant and seductive professor of French History, is versed through her uncle-a survivor of Stalin's death camps-in old myths and legends. Their acquaintance is welded when Colonel Caine thwarts a strange attack upon them one night outside the National Museum of Natural History in Washington, D.C. Through starkly different backgrounds and a smoldering attraction to each other, can they unravel a succession of bizarre deaths of senior government officials before an inevitable nuclear surrender of America into evil hands reaching out from ancient times?
Meridia Publishers, 9780615404981, 376pp.
Publication Date: December 15, 2010