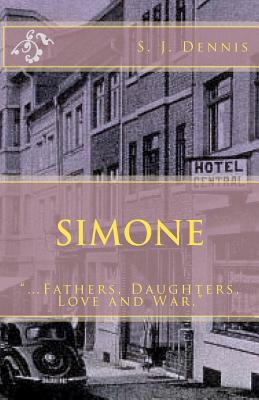 Simone (Paperback)
"...Fathers, Daughters, Love and War."
Rosemont Books, 9780615440774, 284pp.
Publication Date: April 19, 2011
* Individual store prices may vary.
Description
Frank Larson returned from his World War II battlefields and tried to leave its horror behind. He plunged into college and marriage, grew a business and raised a daughter, all the time repressing the wartime memories. But pressure from his daughter, a fellow veteran and his own conscience suddenly threatens the delicate balance between past and present. "You've got to go to our unit's reunion in Belgium," his friend implored. "Do it for yourself. Do it for the guys that didn't come home." Succumbing to the pressure, he agrees to go with one condition; daughter Anita, recovering from a messy divorce, must come along. Arriving in Belgium his reunion plans take an unexpected twist when he encounters a Belgian woman, Simone Chauveau. His stunned daughter soon learns that a young Simone hid and cared for a wounded Frank Larson when he was trapped behind enemy lines during the Battle of the Bulge. What the daughter didn't hear was that they had grown close during that time; two young people tossed together by the tides of war. Frank and Simone find they have led similar lives. Both had married, raised families, lost their spouses and were now living predicable uncomplicated lives. While drawn to each other both realize the futility of their rekindled feelings. This is a story of love and war, of fathers and daughters and of Frank and Simone. Both have faced the terrors of war, losing friends and loved ones in the process. Both have lived rich, full lives and now find life's inertia pulling them to a comfort zone built around friends, family and familiar surroundings. This is the story of their efforts to balance the pull of their hearts against the resistance of their practical minds. It is a story that takes them from the streets of Bastogne and Seattle to the ski slopes of San Moritz as they refresh their fifty year old relationship and struggle to define a future.
About the Author
A freelance writer, with a passion for 20th Century History, the author writes from a retreat on the shores of Puget Sound. Growing up surrounded by unsung heroes of the "Greatest Generation" the author was inspired to tell their story and how they were impacted by love and war during a turbulent time. "Simone" is a story of those heroes and their baby boomer kids. When not writing the author enjoys paddling and cycling around Washington State and visiting memorials and battlefields of Europe.