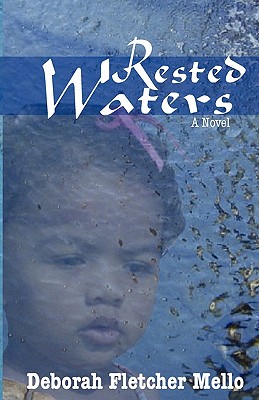 Rested Waters (Paperback)
Magregor Press, 9780615456638, 476pp.
Publication Date: April 7, 2011
* Individual store prices may vary.
Description
In the tradition of the griots, oral historians, and all indigenous storytellers, Deborah Fletcher Mello brings to life the haunting story of Janay Tucker, a young woman who is forced to reflect back on her past and the memories of her tumultuous childhood when she receives notice of her incarcerated father's death. Rehashing history through the eyes of her paternal grandfather, James Tucker, Janay is made to flash back to a past with an abusive mother who dies a violent death, a father incarcerated for the crime, and the family and friends left to help rebuild her future. Through a tapestry of human encounters, Rested Waters delves into the emotions and experiences of love and turmoil, racism and respect, flesh and spirit.
About the Author
Although she considers home to be wherever the moment moves her, Deborah Fletcher Mello was born and raised in Connecticut and maintains base camp in rural North Carolina. In addition to crafting fiction and poetry, her writing experience encompasses twenty-plus years of scripting technical resources and training documentation for numerous corporations throughout the United States and abroad. A true renaissance woman, Deborah's many career paths have included working as a retail buyer and size model for a national women's clothing chain, a finance manager for a well-known beverage organization, a sales manager for an infamous candy company, a telecommunications administrator and corporate trainer for a hotel-owning company, an art gallery director for a world-renowned artist, and an administrative consultant for multiple organizations throughout the United States. Deborah is also a licensed real estate broker and general building contractor. Deborah's first writing endeavors began in junior high school when she scribbled poetry into a science class lab book. An astute teacher encouraged those initial writings and in 1986, Deborah placed second in the Stamford Festival of the Arts Literary Competition for her nonfiction essay, The Eyes of My Children. In 1995, Deborah won the Good Housekeeping / Kindercare Essay Contest with her entry, What I Want For My Son. In 2000, Deborah's fictional novel, Rested Waters, was one of three finalists in the Sonja H. Stone Fiction Competition judged by author, Edwidge Danicat. Deborah's first novel, Take Me To Heart, published by BET Books' Arabesque imprint was released in December 2003 and was a 2004 Romance SlamJam Best New Author nominee. In 2005 she received Book of the Year and Favorite Heroine nominations for her third novel The Right Side of Love. Her fourth, book, Forever And A Day, debuted in July 2005 to rave reviews. Recognized as a national best-selling author, Mello's fifth book, Love In The Lineup was released by Harlequin in August 2006 under their new Kimani Press imprint and in 2009 she won a Romantic Times Reviewer's Choice Award for her ninth novel Tame A Wild Stallion. And Deborah's eleventh novel, Promises To A Stallion has been nominated for a 2011 Romance SlamJam award. For Deborah, writing is as necessary as breathing. Weaving a story that leaves her audience feeling full and complete, as if they've just enjoyed an incredible meal, is an ultimate thrill for her.