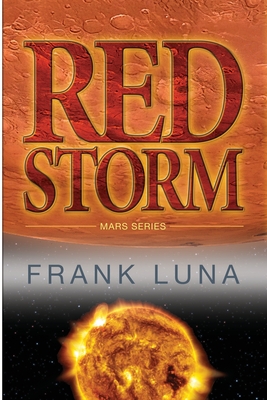 Red Storm (Paperback)
Gravity Bay Publishing, 9780615464657, 288pp.
Publication Date: May 31, 2011
Description
American Commander "Mac" MacTavish and his international team of scientists and engineers are wrapping up an eighteen-month mission at Mars Base. Without warning, all communication with Earth is mysteriously lost. Mac's egotistical science chief discovers that a massive solar flare has impacted Earth, causing catastrophic damage and most likely political and social upheaval. Unsure if it is safe to return home, Mac decides to wait for the arrival of the Mars 3 spacecraft and the relief crew already en route from Earth. After several weeks with no communication, Mars 3 lands nearby, showing no signs of life. Expecting a grisly scene, Mac enters the lifeless lander, but he is stunned and horrified by what he discovers. Are Mac and his crew the sole survivors of a galactic solar catastrophe or something more sinister? Now it is up to him to discover the truth in the midst of this Red Storm.
About the Author
Frank Luna is an Emmy award winning television director with 30 years working in broadcast news. He currently lives with his wife in Sacramento, California and they are proud to have their son Matthew serving in the United States Air Force. Frank is an avid golfer and also enjoys kayaking and cycling along with other outdoor activities in beautiful Northern California.
Advertisement