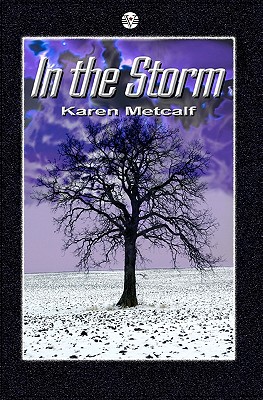 In the Storm (Paperback)
Vagabondage Press, 9780615480534, 86pp.
Publication Date: April 20, 2011
* Individual store prices may vary.
Description
No one escapes fate without sacrifice, but is the price more than Carly is willing to pay?
"Every now and again, a story comes along that shakes up your world. Something that you didn't expect, or see coming. A book like this is why I read YA ..." Trisha Wolfe, Young Adult Author, YA Bound Book Blog
Abandoned by the world around her, Carly believes she is fated to a life of torment at the hands of her stepfather and is desperate for an escape. When she can bear the abuse no longer and gives in to a thunderous rage, she suddenly finds herself in an unfamiliar, yet beautiful, storm world. This limbo between dimensions appears to be her private sanctuary, but it may just be her purgatory.
In The Storm is a unique, enthralling, and heart-breaking young adult contemporary science fiction fantasy from Karen Metcalf.
About the Author
There's a phrase in the South, "telling stories," which means telling lies. Growing up, Karen Metcalf told a lot of stories, which wasn't always a good thing. She was raised on the Outer Banks of North Carolina, where she spent most of her time reading science fiction and horror. She continues to explore those worlds through her writing today. Karen is 24 years old and lives in Tucson, Arizona.