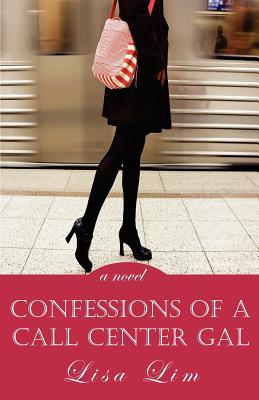 Confessions of a Call Center Gal (Paperback)
Giffin Press, 9780615484280, 298pp.
Publication Date: May 2, 2011
* Individual store prices may vary.
Description
Bridget Jones's Diary meets The Office. Madison Lee is a fresh college grad, ready to take on the world of print media. But she has zero luck landing a job. Unemployment is at ten percent and on the rise. Desperate and left with no other options, she accepts a position as a service rep at a call center in Pocatello, Idaho. At the Lightning Speed call center in Spudsville, Maddy plunges into the wild and dysfunctional world of customer service where Sales is prided over Service and an eight hour shift is equivalent to eight hours of callers bashing her over the phone. Oh sure, the calls are bad. But Maddy manages to find humor on the phone and off the phone. And with all the salacious drama behind the calls, there is never a dull moment at the Lightning Speed call center. Lately . . . Maddy has been pining for her smolderingly gorgeous co-worker Mika Harket. Now things are heating up on the phone--and elsewhere. Don't hang up on this novel. Working at a call center has never been this garish . . . or this delightful. ***DISCLAIMER: If you find politically incorrect shows like The Office, South Park and Chelsea Lately detestable, juvenile and offensive, then this book is probably NOT for you.
About the Author
Lisa Lim writes fun chick lit and romantic comedies. Lisa's debut novel was shortlisted for Goodreads No Young Adult Best Chick Lit Reads and was featured on the Wall Street Journal online. Her debut novel Confessions of a Call Center Gal has remained on Amazon's Top 100 in the Kindle Humor store. She's the Boss is her latest release and was Cindy Roesel of Chick Lit Central's pick for best novel of 2012. Lisa loves to hear from her readers. You can reach her by email at: callcentergal88@gmail.com You can follow Lisa on Twitter: @LisaLim8 Lisa blogs at: confessionsofacallcentergal.blogspot.com