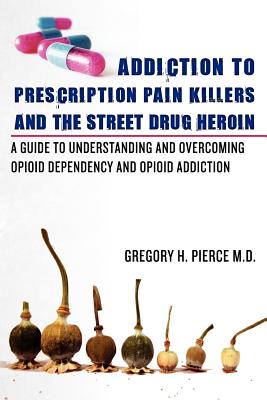 Addiction to Prescription Pain Killers and the Street Drug Heroin: A Guide to Understanding and Overcoming Opioid Dependency and Opioid Addiction (Paperback)
A Guide to Understanding and Overcoming Opioid Dependency and Opioid Addiction
Fellowship Publishing House, LLC, 9780615512075, 100pp.
Publication Date: September 23, 2011
About the Author
Dr. Gregory H. Pierce has practiced medicine in Pennsylvania for 30 years. He completed a five year residency program at Temple University Hospital in Philadelphia before joining his father's practice and specializing in the treatment of eating disorders. After becoming an ordained minister, Dr. Pierce joined the Philadelphia Police Clergy and worked with Mothers Against Drugs to interrupt the selling of illegal drugs in the inner city. His experience with drug abusers led him to be certified by the American Board of Addiction Medicine and he has served as medical director for two methadone clinics for addicts of painkillers and heroin. Dr. Pierce is a certified personal trainer and second-degree black belt in Shotokan karate and currently resides in the Philadelphia area.
Advertisement