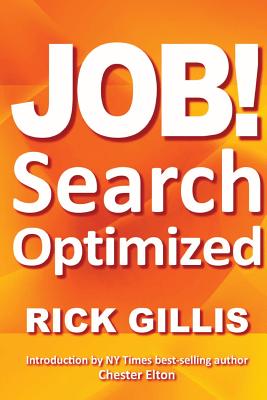 Job! (Paperback)
Really Useful Job Search Company, 9780615514536, 146pp.
Publication Date: July 15, 2012
About the Author
As a pioneer in the job board business, Rick Gillis had a front-row seat to the revolution that became online job search. He has been noted, quoted, seen and heard in The Wall Street Journal, Forbes.com, Inc., The San Francisco Chronicle, Huffpost, BlackEnterprise.com, ComputerWorld, NPR and PBS and has appeared as a guest on countless radio stations from coast to coast. Gillis' 'claim to fame' is his creation of the Short Form Resume-designed not to waste a recruiter's time while successfully navigating the bane of all job seekers: resume-filtering software-and his 'non-negotiable' Accomplishments Statement-a record of a person's professional and personal achievements. Rick Gillis is especially knowledgeable about employment-related topics such as social media & job search, applicant-tracking systems and online applications, employment advertising, recruiting, pre-employment assessments, networking, discrimination and diversity issues as they apply to job search, staffing companies, and of course, online and in-person employment protocols.
Advertisement