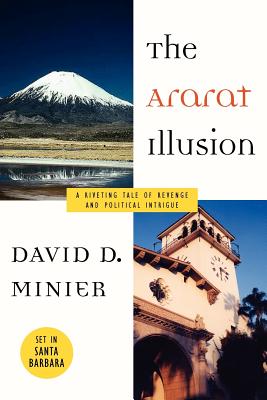 The Ararat Illusion (Paperback)
David Minier, 9780615531939, 342pp.
Publication Date: October 10, 2011
* Individual store prices may vary.
Description
Santa Barbara, California, 1973: Rookie cop Michael Page responds to a seaside hotel shooting and finds himself at the center of an international incident-the assassination of two Turkish diplomats to avenge the Armenian Genocide. Thirteen years later, history begins to repeat itself when America's ambassador to Turkey is murdered at a Santa Barbara restaurant. The assassin calls himself "Antranik," after a legendary Armenian war hero, and leaves a calling card-a picture of Mount Ararat, Armenia's sacred mountain. Police Lieutenant Michael Page is soon drawn into a deadly game of wits with Antranik as the terrorist murders a series of federal officials. Page enlists the help of Lela Drew, a beautiful graduate student in Armenian history, to analyze the assassin. The search for Antranik leads Page to confrontations at a Yosemite National Park courthouse, San Francisco's Bay to Breakers footrace, and Fresno's Ararat Cemetery, but the terrorist escapes. When Antranik is revealed as a Soviet K.G.B. agent, with President Ronald Reagan the final target, Washington and Moscow prepare for war. Page discovers where Antranik plans to kill the President, and he and Lela Drew race to prevent the assassination and potential nuclear holocaust.