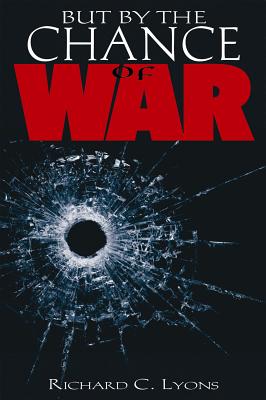 But by the Chance of War
Hardcover

* Individual store prices may vary.
Description
But by the Chance of War is a uniquely different type of book. The book presents four dramatic stories of war from India's fight with the Ephthalite Huns, to the Fall of Fort Niagara in the Seven Years War, to the trenches of World War I, and finally to modern-day circumstances and actions in the Middle East. A project that took years to complete, this book examines our impulses toward combat and encourages the reader to contemplate the seemingly inexplicable dynamic toward destruction despite our conscious knowledge of war's ultimate futility. Each story features characters that come to grips with the implication of technological advances that hasten the scope of casualties as they grapple with the moral questions of individual responsibility, the nature of military leadership, and the impact of the evolution of war on civilizations. As we look at history and how it has shaped us, how will we move forward in an age when technology and weaponry are meant to destroy everything in its path?
Lylea Creative Resources, 9780615532059, 485pp.
Publication Date: September 1, 2012
About the Author
Born in Evanston, Illinois and raised on the North Shore of Chicago, Richard C. Lyons has been a lifelong admirer of the written word. He interweaves his self-motivated education in history, philosophy, and poetry throughout But by the Chance of War. Professionally, he is a third-generation printer, whose father dedicated his life to education in the publishing field. He has been directly and indirectly involved in the printing, publishing, stage, and television production industries throughout his professional career. His educational background took him through Loyola Academy, the University of North Texas and a graduate career at Southern Methodist University, Cox School of Business. He now resides in Chicago with his wife and two children.
or
Not Currently Available for Direct Purchase