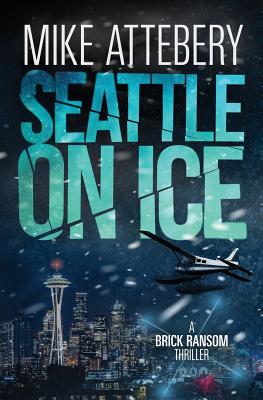 Seattle on Ice (Brick Ransom #2) (Paperback)
Michael Attebery, 9780615542850, 222pp.
Publication Date: November 8, 2011
* Individual store prices may vary.
Description
Someone is killing trial witnesses in the midst of a blizzard, and rookie cop Brick Ransom must fight his way through a city paralyzed by ice and snow, as he races to save as many people as possible.
Seattle wasn't built for snow, and a freak storm on the eve of a blockbuster criminal trial has brought the city to a standstill. Now Brick Ransom must protect three key witnesses - a bookkeeper, a stripper, and a deadly assassin - all of whom are set to testify against Seattle crime boss Frank Mason the next morning. When a gunman ambushes the first witness, and Brick's partner is killed in the crossfire, it's revealed that moles within the police force are leaking the whereabouts of each witness, in a last-ditch effort to keep the criminal kingpin from ever standing trial.
As Brick faces killers, crooked cops, and an ever-worsening storm, he doesn't know whom he can trust, or when his luck will run out...
With its signature blend of humor and page-turning action, Seattle On Ice is Brick Ransom's most exciting adventure yet
About the Author
Mike Attebery earned a Bachelor of Fine Arts Degree from the School of Film and Animation at the Rochester Institute of Technology. When he isn't writing or editing books and screenplays, Mike spends his days worrying about... everything, and kicking and knocking on stuff to see what it's made out of. He lives in Seattle, Washington with his wife and their two ferrets, Winter and Mocha. He is currently at work on his fourth novel.