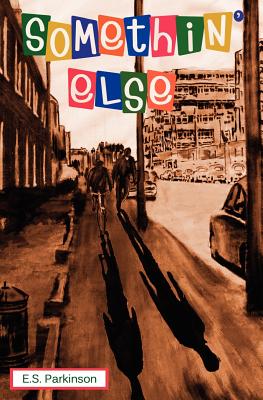 Somethin' Else (Paperback)
Vagabondage Press, 9780615572413, 172pp.
Publication Date: February 17, 2012
* Individual store prices may vary.
Description
Set on the cusp of the '60s, when everything seemed grey and staying put felt as scary as getting out, this is Jim's story - a working-class lad grimly determined to get to university, but dreaming of nights on the town and the promise of rock and roll. Jim feels trapped in the post-war housing development, the routine of work and school, and with the girlfriend he can't quite manage to fall in love with. Until he meets Edward - full of passion and possibility - and in an instant, Jim's world is turned upside down and nothing is the same. Edward doesn't seem to notice rules or barriers and helps Jim to see the world through fresh eyes. Jim and Edward long for escape, but in the end, escape means different things to each of them and brings with it as many questions as solutions.
About the Author
E.S. Parkinson is a writer and historian interested in and inspired by the lives of "ordinary" people. She has worked as a social historian and as a midwife, and these roles impact on everything she writes, in direct and indirect ways. She is fascinated by people's stories; their ways of making sense of their world and their ways of getting through. She likes cricket, tea, and old books about cooking and housecraft. She lives in Nottingham, United Kingdom with her partner and teenage children.