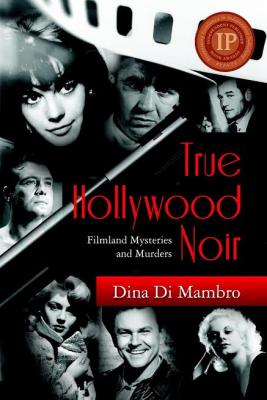 True Hollywood Noir: Filmland Mysteries and Murders (Paperback)
Filmland Mysteries and Murders
Classichollywoodbios.com Publications, 9780615572697, 268pp.
Publication Date: August 30, 2013
Description
Explore some of Filmland's most fascinating mysteries, scandals and murders, lived by the players behind the scenes. Each chapter dissects the various theories in each case, but it is up to you to make up your own mind. From the West Coast mob and city corruption intertwining with Hollywood mysteries on and off the screen, to the plots of noir films pulled from actual happenings in the underworld, get the stories behind the stories, the darker images playing out in living color behind the silver screen.
About the Author
Dina Di Mambro is a film historian and award winning entertainment writer who has worked as a research consultant for A&E Biography and "E" Entertainment Television documentaries. She started writing for Hollywood Studio Magazine and other publications while still in her teens. As a journalist, she has interviewed such luminaries as Glenn Ford, Shirley MacLaine and Dyan Cannon. As Dina-Marie Kulzer, she authored Television Series Regulars of the Fifties and Sixties in Interview, consisting of twenty-two interviews with classic television stars. It was praised by The TV Collector as "the kind of book that will elate baby-booming TV fans. The author has hand-picked a great bunch of classic television people for conversations about their careers-a handy addition to any nostalgia buff's library." She currently lives in Long Beach, California.
Advertisement