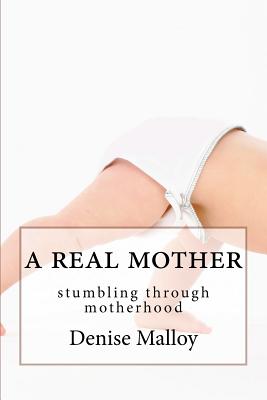 A Real Mother (Paperback)
Stumbling Through Motherhood
Real Mother, 9780615577319, 138pp.
Publication Date: March 12, 2012
* Individual store prices may vary.
Description
Columnist, Denise Malloy, is A Real Mother. It took her three months to figure out she was pregnant and not suffering from chronic food poisoning. She's been parentally challenged ever since. For the last six years, Malloy has been amusing readers with tales of motherhood, relationships and mid-life. She waxes profound, and occasionally profane, on issues that touch every Real Mother's life - from diapers to dating. Malloy recounts her wild ride through the Stream of Consciousness Zone of Parenting to getting caught by her teens and, quite possibly, Scarring Them for Life. Denise Malloy inhabits a world that most parents will recognize, but few have described quite so honestly, or hilariously.
About the Author
Although she was born and raised in Louisville, Kentucky, Denise Malloy will never be confused with a Southern belle even though she still says y'all. Denise lives with The Husband and The Boys in Bozeman, MT. After working as a lifeguard, a Peace Corps Volunteer, a middle school teacher, a switchboard operator and finally, an attorney (but don't hold that against her) she is uniquely qualified to do absolutely nothing as evidenced by recent job interviews. That is why she writes. Visit her website at www.denisemalloy.com.