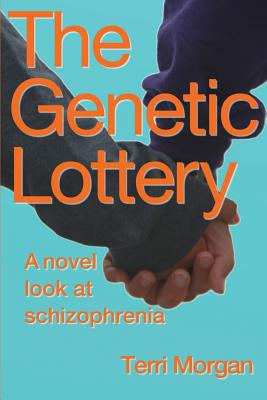 Playing the Genetic Lottery (Paperback)
Silverdarts Press, 9780615582795, 356pp.
Publication Date: March 15, 2012
* Individual store prices may vary.
Description
The steady influence of Ayla's older brother helped her cope with the chaos of growing up with two schizophrenic parents. That protective shield was shattered when she was 15 and her brother developed the devastating mental illness himself. In an effort to escape the madness that engulfed her family, Ayla leaves home and changes her name to Caitlin, hoping distance herself from her past. But she finds it much harder to recover from the emotional wounds inflicted by her unusual upbringing and the knowledge that schizophrenia tends to run in families. This fictional memoir-style novel follows Caitlin as she struggles to forge a peaceful and serene life for herself and start a family of her own. But no matter how hard she tries, Caitlin can't shake her obsessive fear that the family illness will strike again, robbing her of her mind or stealing away the sanity of one or both of her children. "I know that at 32 my chances of developing schizophrenia are miniscule and keep shrinking with every passing month," Caitlin tells readers in the prologue of this dramatic novel. "Despite that, I'm still obsessively terrified of developing the devastating mental illness that was an ever-present part of my formative years. It's shaped who I've become, and I've worked for more than half my life to recover from its impact. My father, mother and brother all lost the genetic lottery, and their misfortune continues to ripple through my life even today." Meticulously researched, Playing the Genetic Lottery shines a light on mental illness and illuminates the impact schizophrenia has on the people who love those unfortunate enough to develop the disease. Written by a longtime journalist, this engaging novel grips readers from the first page and has them rooting for Caitlin throughout her journey through life.
Praise For Playing the Genetic Lottery…
"This book is phenomenal!!! For anyone who has lived with someone or been close to someone with a debilitating mental illness, this book is a must read." --Barb Sherer.



"Riveting, keeps me greedily devouring. The author makes you feel love and compassion for the very weird and bizarre people in charge of her (the protagonist's) childhood." --Dawn M. McCoy



"True to life and full of emotion," --Allison Collins.