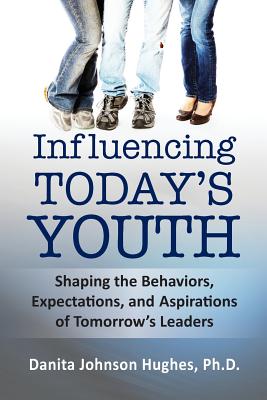 Influencing Today's Youth: Shaping the Behaviors, Expectations, and Aspirations of Tomorrow's Leaders (Paperback)
Shaping the Behaviors, Expectations, and Aspirations of Tomorrow's Leaders
Vitality Ventures, Incorporated, 9780615605388, 152pp.
Publication Date: April 19, 2012
About the Author
With an amazing story of transformation, hope and triumph over difficult odds, Danita Johnson Hughes is a healthcare industry executive, speaker and author. Through her professional work, keynotes, writing and philanthropic activities, she inspires people to dream big and understand the role personal responsibility has in achieving success. Danita's early life was filled with desperation and hopelessness. As a high school dropout and unwed teen mother, she was the statistic that many considered doomed for failure. Refusing to give into her circumstances, Danita made a decision that changed her life: she decided to take personal responsibility for her situation and turn it around. She enrolled in classes at Indiana University Northwest and earned two degrees, a Bachelor's and Master's degree in Public Administration. She continued her education earning a second Master's degree in Social Service Administration, a graduate certificate in Health Administration & Policy from the University of Chicago and finally a Ph.D. in Human Services from Walden University, Minneapolis. Armed with education and hope, she set out to change her life and the lives of those around her. Today, she is dedicated to helping people of all walks of life establish and achieve lofty goals. The only female African American CEO of a certified mental health center in Indiana, Danita leads a team of dedicated professionals at Edgewater Systems for Balanced Living, Inc., an organization that provides behavioral health and child welfare services for the citizens of Gary and Northwest Indiana. She is certified to provide leadership, consulting and motivational speaking engagements. Danita has received many awards for her work including awards from the two most recent governors in the state of Indiana.
Advertisement