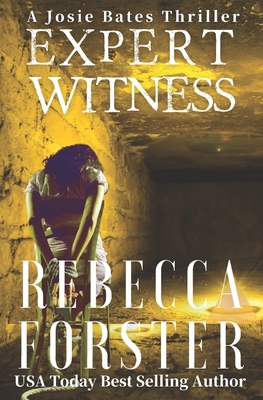 Expert Witness
A Josie Bates Thriller
Paperback

* Individual store prices may vary.
Other Editions of This Title:
Digital Audiobook (11/12/2018)
MP3 CD (11/13/2018)
Compact Disc (11/13/2018)
Description
It's two in the morning when Josie Bates' ward, sixteen-year-old Hannah Sheraton, slips into Archer's Hermosa Beach apartment to see if Josie sleeps in his bed. But Josie isn't there. In fact, Josie isn't anywhere. When her Jeep is found abandoned in a parking lot near the Redondo pier, the only clue to her whereabouts leads Archer to Daniel Young, an expert witness for the prosecution in the case that made Josie's reputation as a defense attorney ten years earlier. Fighting to keep Hannah from being taken into custody by child protective services, racing against a clock ticking off the minutes of Josie's life, Archer reluctantly partners with Daniel Young and a rogue Hermosa Beach detective, Liz Driscoll, to race down a winding road of intrigue. From the Hollywood Hills to the glitzy evangelical enclave of Orange County; the seedy side of Los Angeles to the pristine and remote California mountains, Archer bores into the past. What he finds is that the woman he loves was once a ruthless and hated defense attorney, that the system he believes in has released a double murderer, and that there is more than one person who would be happy if Josie Bates was never seen again.
Silent C Press, 9780615605487, 394pp.
Publication Date: March 28, 2012