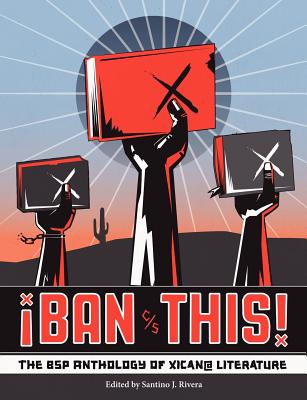 Ban This! the Bsp Anthology of Xican@ Literature (Paperback)
Broken Sword Publications, LLC, 9780615607306, 356pp.
Publication Date: July 4, 2012
* Individual store prices may vary.
Description
WARNING: This book is a weapon. This book is extremely dangerous. This book is explosive. This book is illegal. This book could land you in jail Broken Sword Publications proudly presents, Ban This The BSP Anthology of Xican@ Literature, an unparalleled survey of some the best Xican@ voices of the modern era. Santino J. Rivera, author and indie publisher, introduces readers to the most significant and compelling voices of the Xican@ movement since Message to Aztl n. Selecting the best literature available from barrios coast to coast, Rivera has created an anthology that in itself is an act of defiance to those who would ban books, censor culture and re-write history. This collection reflects both a dynamic and cohesive portrait of modern Xican@ literature - which is American literature. These are the stories for a new generation of revolutionaries. This groundbreaking anthology includes works by Francisco X. Alarc n, Gustavo Arellano, Lalo Alcaraz, Luis Alberto Urrea, Rodolfo Acu a as well as works from many new voices culled from the woodsheds of Neo Aztl n. Ban This The BSP Anthology of Xican@ Literature is a weapon of mass education. These are our stories and they deserve to be heard. This book is a tightly-packed tome of literary rebellion just waiting to be unleashed.