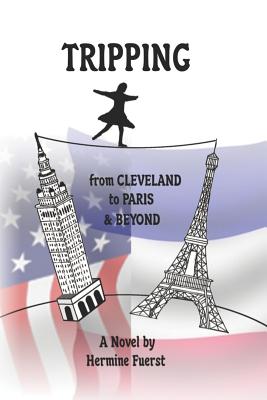 Tripping from Cleveland to Paris & Beyond (Paperback)
Dolmen Books, 9780615617459, 284pp.
Publication Date: June 11, 2012
About the Author
After graduating from Heights High in 1952, Hermine Fuerst attended what was then Flora Stone Mather College at Case Western Reserve University, receiving a BA in French Literature in 1956. A stint in New York as a production assistant at NBC Television gave her the necessary funds to achieve her dream, and she arrived in France in late 1957. Once there, a tip from a friend landed her what was supposed to be a temporary job as secretary to Alain Bernheim, a Franco-American literary agent. She ended up working with Bernheim for thirteen years, following which she became head of the literary department of the William Morris Agency in Paris. Her career as an agent was followed by marriage and a family, punctuated by numerous writing assignments. Besides magazine articles and an opera libretto, she wrote the English adaptation of dozens of French film scripts. She is a member of the French Authors Guild (SACD) and co-author of a series of language courses. Currently she divides her time between her two residences, one in Southern California and the other in the French countryside.
Advertisement