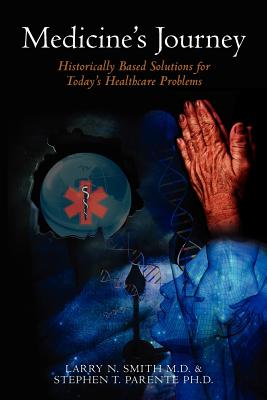 Medicine's Journey Through Ignorance, Bigotry, Poverty, and Politics to America's Uninsured: Historically Based Solutions for Today's Healthcare Probl (Paperback)
Historically Based Solutions for Today's Healthcare Probl
Larry N.\Smith, #M.D., 9780615618746, 682pp.
Publication Date: August 12, 2012
About the Author
Dr. Larry N. Smith earned his M.D. from the University of Tennessee Center for the Health Sciences in 1985. He practiced otolaryngology for over twenty years, is a Fellow in the American College of Surgeons and is currently an Assistant Adjunct Professor at Santa Fe College in Gainesville, Florida. He has published numerous articles and editorials on medical economics and also is the author of Darwin's War (amazon.com). The battle over healthcare reform and his interest in medical economics were the inspiration for this book. Dr. Smith resides in Gainesville, FL, with his wife and children. Dr. Stephen T. Parente earned his PhD from Johns Hopkins University 1995 in Health Care Finance and Organization. He currently holds the Minnesota Insurance Industry Chair of Health Finance and is a Professor in the Department of Finance at the Carlson School of Management within the University of Minnesota, Minneapolis, MN. He also directs the Medical Industry Leadership Institute, within the Carlson School of Management, serves as Treasurer on the Board of Directors of the Health Care Cost Institute as well as Chair of the national advisory board of the Washington, DC based Center for Health and Economy. He testifies regularly before congress and has been published extensively on healthcare financing and economics. Dr. Parente currently lives in Minneapolis with his wife and children.
Advertisement