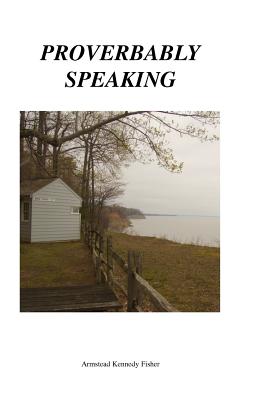 Proverbably Speaking (Paperback)
Holyfishpublishing, 9780615621333, 48pp.
Publication Date: April 21, 2012
About the Author
Armstead Kennedy Fisher is an African American poet/writer. He is a premier traditional non-slam classic poet. Armstead is known by many nicknames in poetry settings across America. Names such as The Poet, Number One, The Big Guy and The Natural. With probably the latter being among his favorite; a title pinned on him while he was in recovery by a fellow poet and friend. Once, shortly after hearing Armstead recite a poem at a poetry event, during an in-patient treatment stint his friend replied unlike him, Armstead is a natural. The author is a ninth-grade High School drop-out who was once addicted to heroin and alcohol. Armstead is a service-connected Army veteran whose journey has carried him throughout the western world to places like Germany, Turkey and Greece. In 1999 Armstead was homeless and addicted to heroin. At that time he entered into a drug treatment program, where he immediately began to write. He self-published his first poetry book Rainbow Promise Me Songs in 2001. Sixteen months later he followed with his second poetry book Stronger than the Tree. Armstead moved from Bath, NY to Syracuse, NY in December 2002. He started college at Syracuse University in January 2003, obtained full custody of his son Ryan in the summer of 2003. Six months later he received full custody of his son Dwight. In May 2007 Armstead graduated from Syracuse University with a Bachelor of Science degree in Social Work. In the fall of 2007 Armstead entered post graduate school at the State University of New York at Binghamton. He graduated in December 2008. His two sons attend college in NY State. Armstead left New York to return to his native home, Virginia, where he is now employed as a civilian with the Department of Defense. He is a licensed Master Social Worker from the State of New York and has published four books. The two previously mentioned and a third, A Communionion Poetry Shower. And his most recent Proverbably Speaking-The Book of Sayings. His writing style may appear to resemble Middle-Eastern parables. He has a welcome blend of ancient and modern messages that foster hope. To what has become a quick fix world, with his writings, he brings beneficial moral concepts to live by.
Advertisement