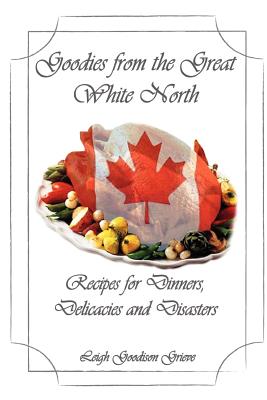 Goodies from the Great White North: Recipes for Dinners, Delicacies & Disasters (Paperback)
Recipes for Dinners, Delicacies & Disasters
Sheffield Publications, 9780615628158, 130pp.
Publication Date: April 8, 2012
About the Author
Leigh Goodison Grieve was born in Vancouver, Canada and is also a Subject of the United Kingdom and Northern Ireland. She attended college in the interior of British Columbia, and Alberta. In 1992, she emigrated to the United States and became a U.S. citizen in 2002. She is the author of The Secret Lives of Horse Trailers: A Handbook, and produces videos. Her articles, essays, short stories and poetry have appeared in publications across North America since 1980.
Advertisement