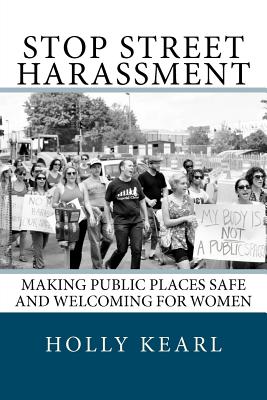 Stop Street Harassment (Paperback)
Making Public Places Safe and Welcoming for Women
Stop Street Harassment: Making Public Places, 9780615634616, 264pp.
Publication Date: April 21, 2012
Other Editions of This Title:
Hardcover (8/3/2010)
* Individual store prices may vary.
Description
First published in 2010 as a hardcover book by Praeger Publishers (an academic press), this is the paperback, affordable version Street harassment is generally dismissed as harmless, but in reality, it causes women to feel unsafe in public, at least sometimes. To achieve true gender equality, it must come to an end. Stop Street Harassment: Making Public Places Safe and Welcoming for Women draws on academic studies, informal surveys, news articles, and interviews with activists to explore complexities of the issue. In the second half of the book, readers will find concrete strategies for dealing with street harassers and ways to become involved in working to end this all-too-common violation. Educators, counselors, parents, and other concerned individuals will discover resources for teaching about harassment and modeling behavior that will help prevent harassment incidents.
About the Author
Holly Kearl is an activist, writer, and non-profit professional in the Washington, DC-area. Holly is author of the Stop Street Harassment: Making Public Places Safe and Welcoming for Women (Praeger, 2010) and co-author of a national report on sexual harassment in grades 7-12, Crossing the Line: Sexual Harassment at School (AAUW, 2011). She founded Stop Street Harassment and International Anti-Street Harassment Week. Since 2007 she's worked for the gender-equity nonprofit AAUW. Holly regularly speaks and writes/blogs on these topics. Her work has been cited by the United Nations, NYC Council, BBC News, New York Times, CNN, Associated Press, NPR, Washington Post, Guardian, Ms. magazine, Cosmo magazine, ABC News, Feministing, and Jezebel. Holly received a master's in public policy and women's studies from George Washington University and BA degrees in history and women's studies from Santa Clara University.