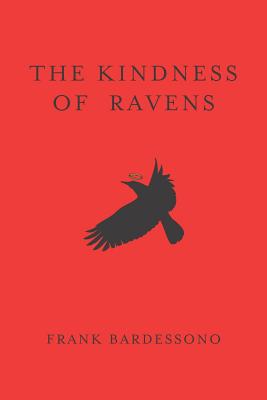 The Kindness of Ravens (Paperback)
Ravenbard, Inc., 9780615649566, 280pp.
Publication Date: August 21, 2012
Description
Daren was always ahead of the curve, a prodigal son without focus or direction. That's why the drifters, the shamans of chaos, and the castaways of broken humanity were drawn to him. As his supercharged empathy begins to manifest, revealing brief glimpses into higher dimensions most humans are not equipped to endure, he falls in love with Lee, an enigmatic, dystopian gypsy who might be an ancient Native American demigoddess. Ever challenging conventional taboos held by his conservative suburbia, Daren straddles the thin line between excess and addiction with his two closest friends, Alex, a prince of hedonism peering perpetual into the abyss, and Keith, a Zen surfcat aficionado of sweet riffs and a-frame waves. Daren soon discovers balancing different worlds, the ethereal and the material, is no simple task even for a supposed whiz kid. Set against the decadent backdrop of 1980's California, his journeys will take him from the idyllic ranch country of the gold coast to the sweat-soaked concert arenas of the Angel City, from the white sands of Malibu to the underground sex clubs of San Francisco. Owing allegiance to Generation X predecessors like Bright Lights, Big City and Less Than Zero, as well as the stream of consciousness styles of Kerouac and Castaneda, 'The Kindness Of Ravens' is a postmodern tale of magical realism, wherein a young man's struggles with substance abuse and the perils of spiritual revelation may result in nightmare, death, or worst of all, madness itself.
About the Author
Frank Bardessono graduated from California State University, Chico with bachelor's degrees in psychology and philosophy. He is a social worker of twenty years, assisting special needs populations, and has been known to write upon occasion. His debut novel pays homage to a bygone era and, perhaps, a few ideals lost in the twenty-first century. He lives in southern California with his girlfriend and four Australian Shepherds.
Praise For The Kindness of Ravens…
"The profound meets the profane in The Kindness of Ravens. Bardessono expertly captures the hedonism of the 1980s. Undoubtedly giving a nod to classics like Bright Lights Big City...Bardessono's facility with language allows him to create multifaceted characters, particularly his narrator, Daren. Wryly observant, Daren is equally comfortable with the sacred and the scatological. In the end, it is Daren's human relationships that matter most." - Foreword Clarion Reviews
Advertisement