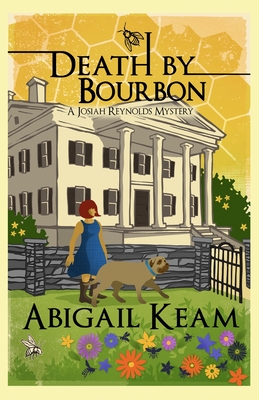 Death by Bourbon
Paperback

* Individual store prices may vary.
Description
"Death By Bourbon" is the fourth installment in the award-winning Josiah Reynolds mystery series. Josiah Reynolds is a retired art professor who keeps honeybees as a hobby. She lives in an iconic house called the Butterfly designed by her now deceased husband. An amateur sleuth, Josiah lives in the glamorous world of Thoroughbreds, oak-cured bourbon and antebellum mansions, struggling to uncover the truth in the Kentucky Bluegrass, which keeps its secrets well. In "Death By Bourbon," charming and handsome Addison DeWitt takes a sip of bourbon at an engagement party and falls into a fit a few minutes later. Josiah thinks it was murder, but no one believes her except for her friends, Lady Elsmere and Meriah Caldwell, the famous mystery writer. The three of them try to outsmart the suspected murderer, but the killer is always three steps ahead of them in this fast-paced, witty and fun who-dun-it.
Worker Bee Press, 9780615651590, 222pp.
Publication Date: September 1, 2012