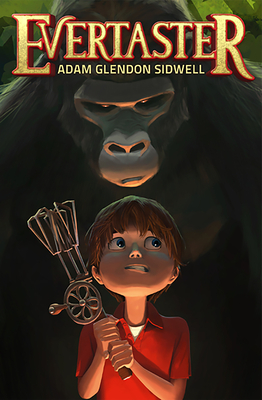 Evertaster (Paperback)
Future House Publishing, 9780615654492, 299pp.
Publication Date: June 1, 2012
* Individual store prices may vary.
Description
When eleven year-old Guster Johnsonville rejects his mother's casserole for the umpteenth time, she takes him into the city of New Orleans to find him something to eat. There, in a dark, abandoned corner of the city, they meet a dying pastry maker who tells them of a legendary recipe called the Gastronomy of Peace -- a recipe created hundreds of years ago, sought after by connoisseurs everywhere, and rumored to be so delicious that whoever tastes it will never want to eat anything else again. Guster thinks this might be just what he needs -- until the ruthless Gastronimatii, a cult of armed and sinister chefs -- attack the Johnsonvilles. Guster, his sister Mariah, his mother Mabel, and his two brothers are forced to flee for their lives and set out across the world in search of the One Recipe's ingredients. On an adventure that will take them to ancient ruins, magical beasts, faraway jungles, and forgotten caves, the Johnsonvilles must unravel the mystery behind the One Recipe.
About the Author
Adam Glendon Sidwell graduated from Brigham Young University with a BFA in Animation and emphasis in Computer Science, after which he began a career as a Creature Technical Director building CG creatures for feature films such as Pirates of the Caribbean, King Kong, Pacific Rim, Tranformers, and Tron. He and his family currently live in Utah. He is the author of the Evertaster series, the picture book Fetch, and Chum.
or
Not Currently Available for Direct Purchase