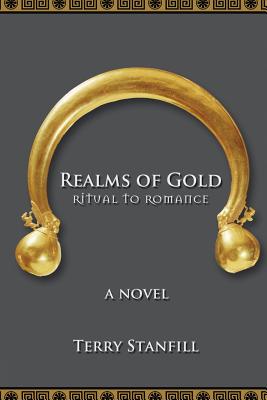 Realms of Gold (Paperback)
Ritual to Romance
Story Merchant, 9780615657547, 260pp.
Publication Date: July 1, 2012
* Individual store prices may vary.
Description
Praise for Terry Stanfill:
Realms of Gold: Ritual to Romance is sheer alchemy. Terry Stanfill cleverly masterminds dialing back the time machine in magical, potent ways to reveal a vast fabric of history seamlessly reaching into the depths of the Celtic past. Under her pen, the past revived informs the present in the form of a star-crossed love ignited by a compelling quest, from Puglia to Burgundy, with the famed Vix krater at its vortex. The novel is a masterful tapestry of human aspirations and enterprises, of science and intuition, revealing the author's profound understanding of the past and her visionary re-crafting of it that leads to the story's romantic-and historically surprising--revelation. Historian, archaeologist, and antiquarian extraordinaire, Stanfill's latest novel powerfully evokes living legends from their newly discovered historical sites. --Erik T. Haskell, professor of French Studies & Humanities, Scripps College, Claremont University Center
Terry Stanfill has wonderfully crafted Realms of Gold into a research-oriented mystery romance. A page-turner hard to put down.--Georgianna Erskine, Pasadena, California
Few of us know South Italy as Terry Stanfill does; and her love of this wonderful land shines through every page of her quietly astonishing novel. What a story she tells--threading its way through mythology, ancient history and archaeology in Italy and France and England. Almost a romance, almost a thriller yet not quite either, it possesses a unique character of its own. I loved it. --John Julius Norwich, author of A History of the Normans in South Italy and Sicily.