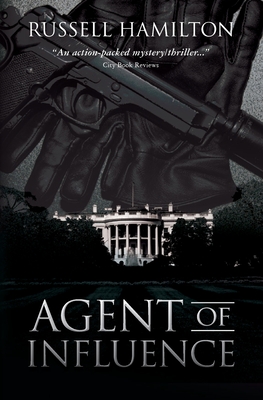 Agent of Influence: A Thriller (Paperback)
A Thriller
Russell Hamilton, 9780615662275, 398pp.
Publication Date: July 26, 2012
About the Author
A native of Louisville, KY, Russell spent seven years researching and writing Agent of Influence in his spare time. A fast-paced thriller, the novel grew out of his travels as well as his obsession with history. A voracious reader, he devours as many history books as possible. On the fiction side his biggest influences are Tom Clancy, Ian Fleming, Vince Flynn, James Clavell, Daniel Silva, Robert Ludlum, and Ernest Hemingway. When he really has some free time on his hands he loves to go scuba diving and skiing. For more information about Russell or Agent of Influence check out www.agentofinfluence.org and find out why Bookreview.com says, "Hamilton has written as tightly plotted an international spy story as you are going to find in the genre." Agent of Influence was also one of 2000 novels/manuscripts considered for the 2011 Amazon Breakthrough Novel Award. For a sample of Russell's writing and some background information on Agent of Influence's main hero; CIA agent Anna Starks, check out The Wet Job, a collection of short stories on kindle for only 1.49.
Advertisement